Reviews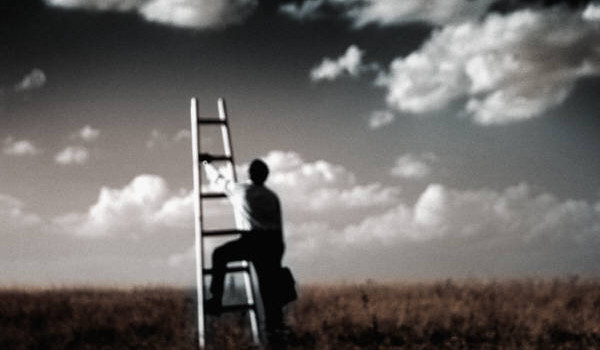 Published on February 6th, 2013 | by Dan P.
0
Best Self Help Books – Success – Part I
There are countless self-help books available on the market today. This is just the tip of the iceberg in a few of my favorites that I quickly wanted to tell you about. This post is going to be part of the series, then deals with the success aspect of self-help books. I am planning on doing it at least two more posts on success and hope that you will follow this series.
In no particular order, here is the beginning of the list:
The Secret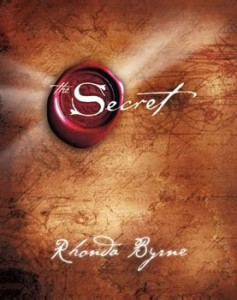 A classic but that has to be on any list, in 2006 this book made headlines everywhere. The basic premise is that one's positive thoughts are magnets that attract wealth, health, and happiness. this book is not the first to have positive thinking been a main premise there are books that prior to this publication talk about positive thinking in early books after that talk about positive thoughts.
The fun part about this book, like any good self-help, are the compelling stories that illustrate points throughout the book. There's talk of eliminating disease, acquiring wealth, overcoming obstacles in achieving success that most dream of.
Part of the reason why this book might be partly clichéd, is the fact that a movie, audiobook, and every other type of item that you can sell for this book was published. I wouldn't let that distract you know from the basic premise of the book. If you go into it with an open mind, as you should with any bug, you may just be surprised what you find.
Buy From Amazon
Who Moved My Cheese?: An A-Mazing Way to Deal with Change in Your Work and in Your Life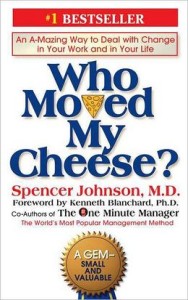 Spencer Johnson wrote this scant 95 page book back in 2006. While it might lack the length of most self-help books, the message is clearly presented in a parable fashion. The tale is about to mice into humans who live in a maze interface with it change when someone moves their cheese. The author goes through the story and the general message is to tell the reader to anticipate change, let go of the old, and live life without being afraid.
This is one of those self-help books, that you can read in your lunch hour and put a little spring in your step. In short, this book is concise and very easy to read and highly recommended.
Buy From Amazon
The 4–Hour Work Week: Escape 9-5, Live Anywhere, and Join the New Rich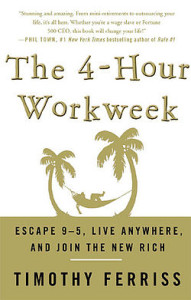 Tim Ferriss started his mini self–help empire with this book back in 2009. The main premise of this book is to work less and make more. It sounds good in theory and to be honest there are some points that you can take away without fully living the lifestyle Tim suggests. it ideas like outsourcing parts of your life to virtual assistance for five dollars per hour, or trading short short bursts of work followed with "Mini – retirements" sound appealing, then this book is for you.
Tim is a fun author to follow with his other books and you might be interested in his book about health, and cooking.
Buy From Amazon
The 7 Habits of Highly Effective People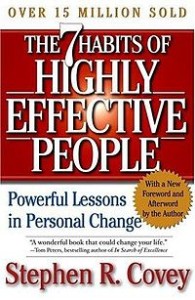 Stephen Covey wrote this absolute classic back in 1990. It is still relevant 23 years later. Sure some of the tools that he recommends might be antiquated but if the reader uses their resources, this book easily adapts to today's times.
The interesting thing about this book is that Stephen Covey really pushes for a balanced life in both your personal and professional activity. The great thing about this book, is that Stephen takes you through this change one step at a time.
If you're looking for true change in her life, this might be an excellent book for you to look at. It's the type of book that I come back to every year and read. Just a warning, do your computer or notebook out because starting on the first page you can want write down various tips that Stephen presents.
Buy From Amazon
The Purpose Driven Life
It is claimed that this book is the second most translated book in the world, after the Bible. While I can't confirm this, I can tell you that this book is very powerful and one that we all should read. One word of warning, is that if you are offended by Christianity then this will not be a book that you will enjoy. If on the other hand you have an open mind, this book can be really powerful.
Recognizing that the Bible favors the number 40, this book is set up with a 40–day immersion plan. Each day, and chapter is to be read giving the reader small pieces to chew on during the day. This is surely a manual for Christian living and if this sounds like something that you are in need of, then this is a great book for you.
Buy From Amazon
The four agreements: a practical guide to personal freedom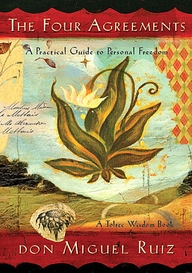 Don Miguel Ruiz wrote this very powerful book that reveals the source of self-limiting beliefs that rob us of joy in creating needless suffering. What exactly are the four agreements? Be impeccable with your word. Don't take anything personally. Don't make assumptions. Always do your best. Not bad for a Toltec shaman huh?
But in all seriousness, if you come into this book with an open mind, this book could be really beneficial. It's packed with practical suggestions that are applicable to everyone's life.
Buy From Amazon
Well there you have it, the first part of our Best self-help books for success list. There are so many wonderful books that we have yet to talk about And I hope that you will stick around for the next part of my list.
Feel free to leave your best self help books down in the comments.